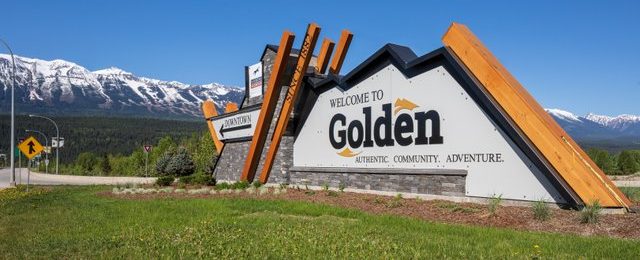 We're often asked by guests if discoveries of gold were the reason for how Golden got its name.  There have been some small discoveries over the years, and a recent burst of activity in the Quartz Creek area to the west.  But it's not the reason.  It's actually much quirkier and a testament to human nature and artfulness.  Maybe just outright one-upmanship.

How Golden got it's name
In 1881 the Canada Pacific Railway hired surveyor A.B. Rogers to find a rail route through the Selkirk and Rocky Mountains.  In 1882 he found the pass now named for him. The Rogers pass to the north-west of Golden now sits in what is Glacier National Park.  It's an area of phenomenal hikes, glaciers and feats of engineering with the snow-sheds and avalanche control systems.  
Rogers established a base camp for his survey crew led by a man named McMillan. Initially known as McMillan's Camp, the settlement was the beginning of the town of Golden. By 1884, in response to a nearby lumber camp naming itself Silver City, the residents of McMillan's Camp (led in particular by Baptiste Morigeau) decided not to be outdone and renamed the settlement Golden City.  Soon the term "City" became a little too pretentious for most and in 1886 the town became known simply as Golden.  Today the unpretentious character of Golden remains.  A working town with tourism ever-growing but with a down to earth, authentic mountain town feel that draws people to the area for work, raising families and vacationing.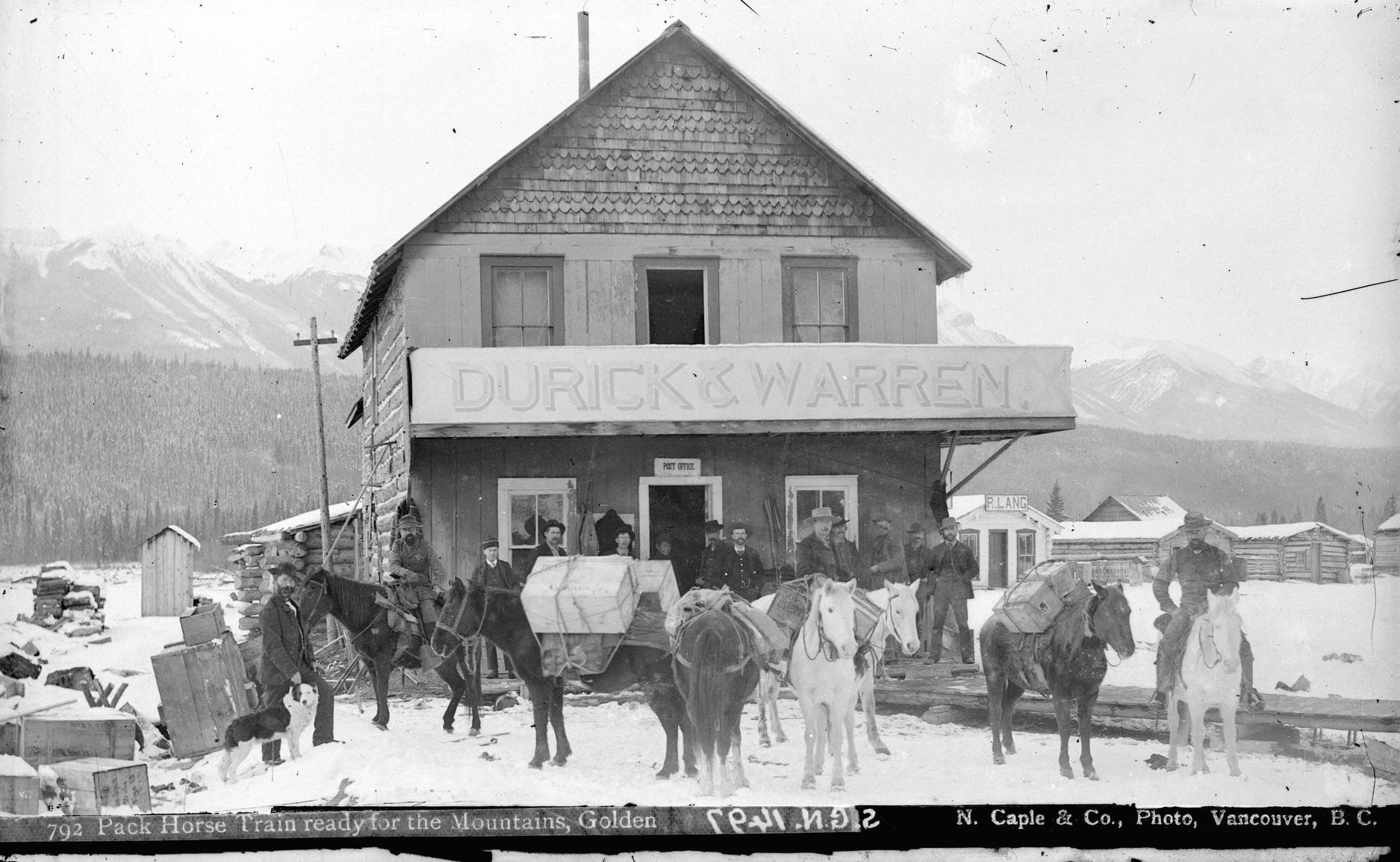 How Kicking Horse got it's name
The Palliser Expedition explored and surveyed western Canada between 1857 and 1860. Led by John Palliser, the expedition discovered a high mountain pass across the Continental Divide which later became the route of the main line constructed by Canadian Pacific Railway (CPR) between Lake Louise and Field. The pass and river were named Kicking Horse when Sir James Hector, a naturalist, geologist and surgeon, was kicked by his horse and was initially believed dead by expedition members.  The story goes on to say that the horse kicked Sir James into the river and it was only when they were about to bury him that he woke up – we're not sure how true those parts are!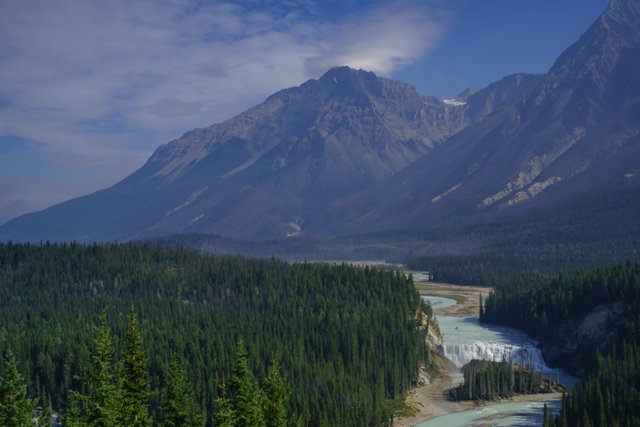 What precisely people mean when they say Kicking Horse now very much depends on who you speak to.  The whole area around here was branded Kicking Horse Country in the mid 2000's much to the confusion of many.  If you're a skier then Kicking Horse means Kicking Horse Mountain Resort, the ski resort in Golden.  If you're a rafter or kayaker then it's definitely the river. Find out more about things to do on the Kicking Horse river on our Explore page.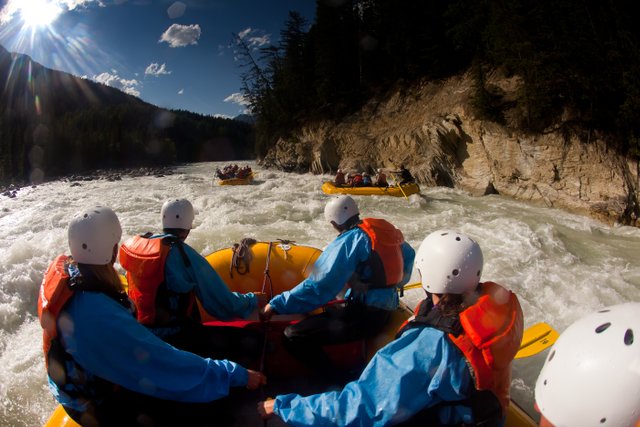 If you're a coffee drinker  aficionado then it's the coffee.  To some it's a campsite situated just east of Field at the foot of the Yoho Valley Road.  If looking up a number in the telephone directory was still a thing then the Kicking Horse section would be huge in Golden.  There is everything from coffee shops, lodges, construction companies and cleaners named Kicking Horse something.
If you plan on meeting someone at Kicking Horse, make sure you double check where they mean!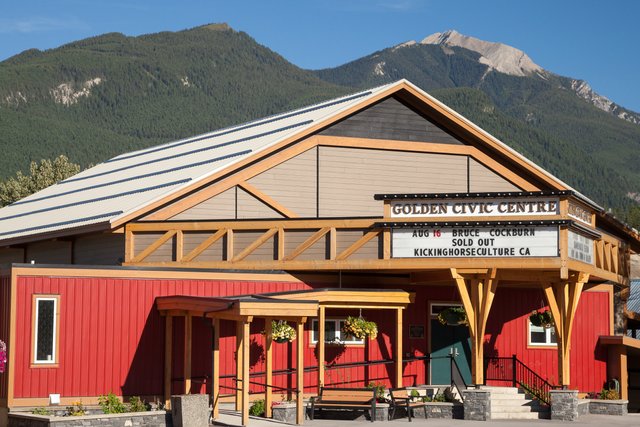 Golden Museum
We have a great little museum in town. The Golden Museum whilst not open at weekends, is well worth a visit if you are in town during the week.  If you want to know more about the history of Golden and how Golden got its name then definitely visit.
It hosts a wonderful archive of old photographs charting the development and growth of Golden and the ever changing Kicking Horse river.  It holds exhibits on the Swiss Guides, the history of the Sikh community in Golden and so much more.  More about those another time.