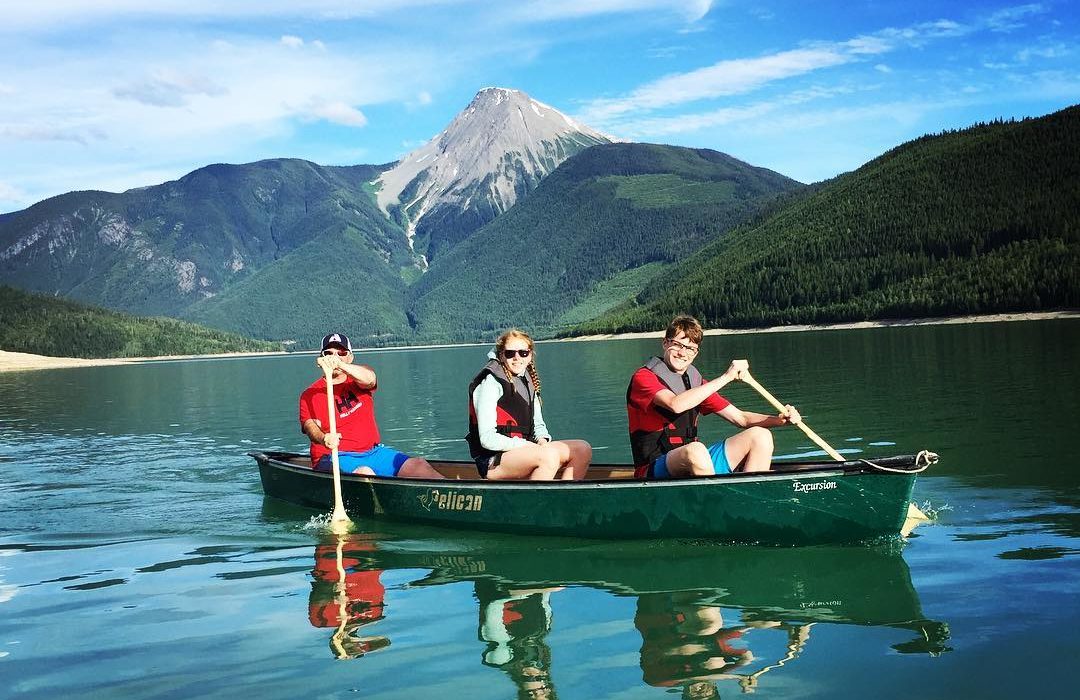 It's a bit of a wilderness drive on gravel roads accessed off Highway 1 west of Golden but definitely worth it.  With no bus access, no hotels, no canoe rental and no coffee shops or tea houses it could not be more different from some of the more popular Lakes.  But that's why we love it.
It's vast and you can feel completely alone here if you just drive, boat or paddle a little way from the boat launches. This huge man-made lake is a popular locals spot for camping, fishing and boating although the water levels can vary drastically depending on the time of year.  We've caught amazing bull trout, swum in very cold water on baking hot days and been lucky enough to see bears swim from island to inlet on this Lake.
Kinbasket Lake history
Until the building of the Mica Dam, Kinbasket Lake was a small natural lake in the Columbia River Valley in a district of land once called Big Bend Country.  The original small lake known as Kinbasket was named for the Shuswap (Secwepemc) Indian Chief. Walter Moberly in need of a guide down the Columbia sought out the Chief as he recounts in 1866:  
"We crossed the Columbia river, and at a short distance came to a little camp of Shuswap Indians, where I met their headman, Kinbaskit…  I found him always reliable. We ran many rapids and portaged others, then came to a Lake which I named Kinbaskit Lake, much to the old chief's delight."
After the building of the dam this lake was engulfed and eventually lent its name to the huge reservoir of water we know today as Kinbasket Lake. When Mica Dam was first completed it was named McNaughton Lake after the Minister of Defence and leading hydroelectricity advocate, General Andrew McNaughton. However, a number of locals objected and the name was eventually changed to Kinbasket in 1980. 
Kinbasket Lake Today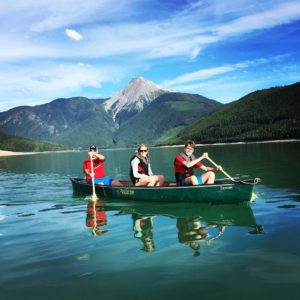 The Kinbasket Lake of today is a 260 kilometre body of water made up of two reaches. The northern reach is known as Canoe Reach, after the Canoe River, and is located just southeast of the village of Valemount, BC.  The Columbia Reach on the southern part of the lake sits north of Revelstoke, BC and descends near to the town of Golden where the Columbia River enters into it.  The Mica Dam was completed in 1973 and thus Kinbasket Lake, as we know it today, was born. The dam is one of the largest earthfill dams in the world and generates 7,202 GWh per year and was built as part of the Columbia Treaty between Canada and the United States which oversaw the hydroelectric power of the Columbia River.
Giant Cedars Interpretive Site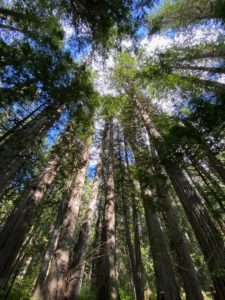 On the drive out to the Lake you will pass an old area called Giant Cedars Interpretive Site.  A determined hiker could probably do the whole trail in four minutes, but that's not really the purpose of this site. It is lovely, tranquil and has the biggest cedars you'll see this side of the coast.  A description on accessing the trail can be found on the Golden Hikes website.
Other Lakes around Golden
There are many other lakes to enjoy in and around Golden.  Cedar Lake, Mitten Lake, Susan Lake, Gorman Lake are just a few to mention.  Whether you want to SUP, canoe, fish, picnic or relax there's a different lake to suit.  All may be less of a drive than Kinbasket Lake, but you will still find yourself in a remote spot far from the crowds of other more popular lakes in the region.